A
Smart

Solution
for Everyone
Work from Home
Create a Work from Home office space with clean air AND surfaces free from viruses, bacteria and molds, resulting in a healthier workplace environment and fewer sick days.
Commercial Applications
Getting Back to Work is on everyone's mind these days. But doing so safely is another matter altogether. Take back control of your Workplace with ActivePure® solutions that create clean, healthy and safe Air and Surfaces for Employees, Customers, Patients and Shareholders.
Residential Applications
Nothing is more important than clean, healthy air and surfaces in our home environment. Whether it's your house, apartment or dormitory, creating an ActivePure® Health Zone brings better sleep, reduced stress and an overall enhanced well-being.
The most powerful air and surface purification technology ever discovered
The first of W.E.T.'s authorized technologies is ActivePure® by Aerus, and it is quite literally a game changer. Born out of the US Space Program and one of a very few technologies that have been inducted into the Space Technology Hall of Fame, ActivePure® is a unique, patented Air Purification solution that continuously cleans and disinfects both air AND surfaces 24 hours a day. ActivePure® is the only technology available in Products Scientifically Proven to Reduce COVID-19 on Both Surfaces and In the Air. ActivePure® is designed and engineered in the United States.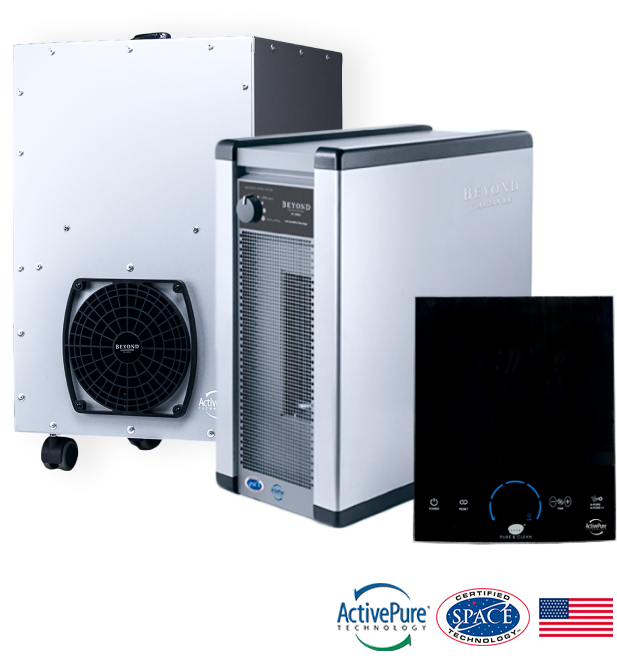 How Does It Work?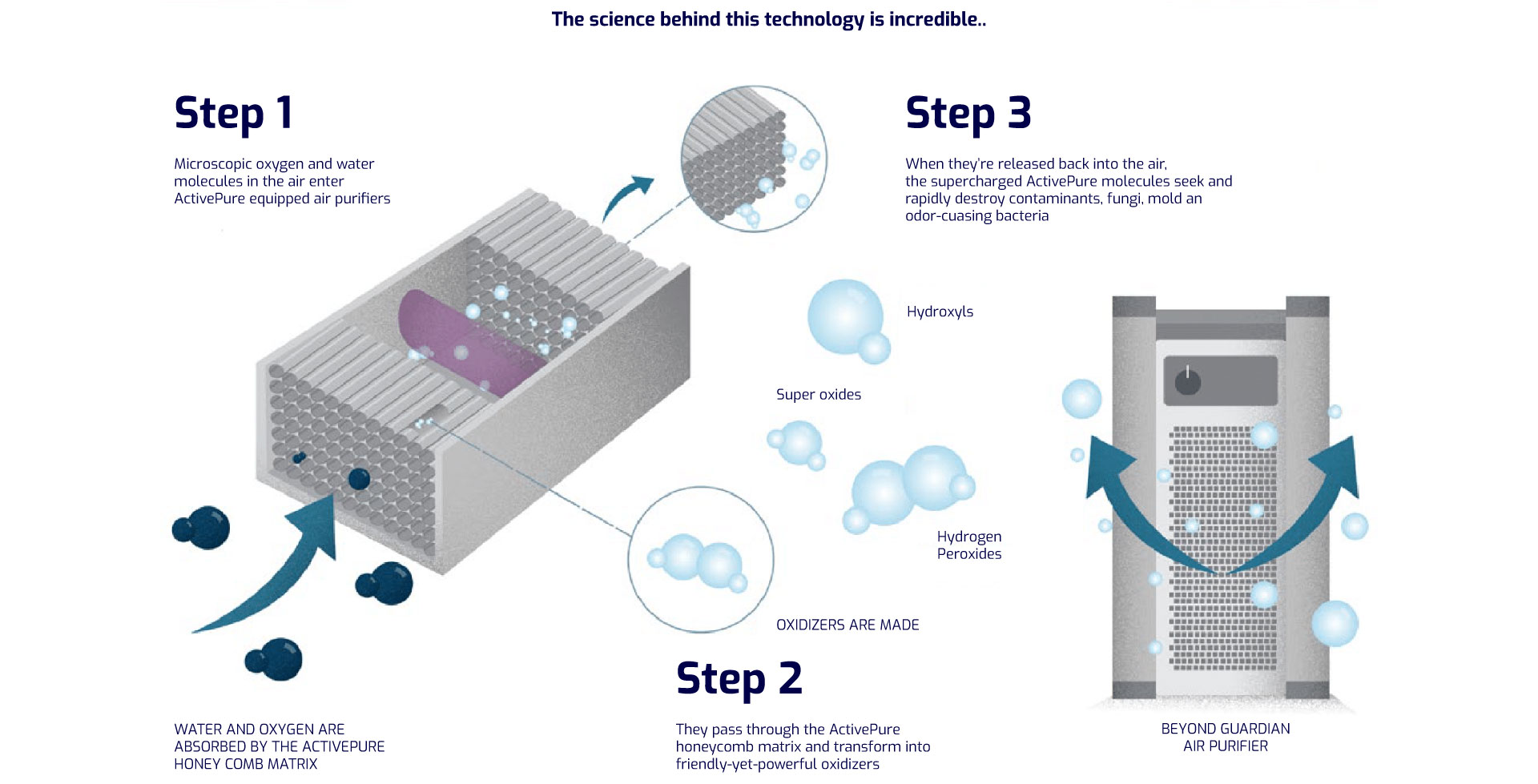 Units with ActivePure Technology pull free oxygen and water molecules in the air through ActivePure's patented honeycomb matrix. The technology creates powerful oxidizers, known as ActivePure Molecules, that are then released back into the room, where they seek and destroy DNA and RNA viruses including SARS-CoV-2 (novel coronavirus), Swine Flu (H1N1), Avian Bird Flu (H5N8), Hepatitis A (HAV) and MS2 bacteriophage, regardless of their size, on surfaces and in the air.
Safe. Proven. Effective. Certified.
Works Quickly and Quietly

Safe to use in Occupied Spaces
Continuous Disinfection 24/7/365
Air Pollution Facts and Figures
Indoor levels of pollutants may be 2 to 5 times – and occasionally more than 100 times – higher than outdoor pollutant levels.

People spend 90% of time indoors

Energy-efficient buildings, homes and dormitories trap pollutants
Source: U.S. Environmental Protection Agency
Commercial Applications
Engineered air purification solutions to increase the health, safety and well-being of employees, customers, patients and shareholders. The ActivePure Technology disinfection system is the safest, fastest and most powerful surface and air-purification technology available that minimizes recontamination and cross contamination in real time without the use of chemicals or ozone.
Assisted Living Facilities
College/Pro Sports Facilities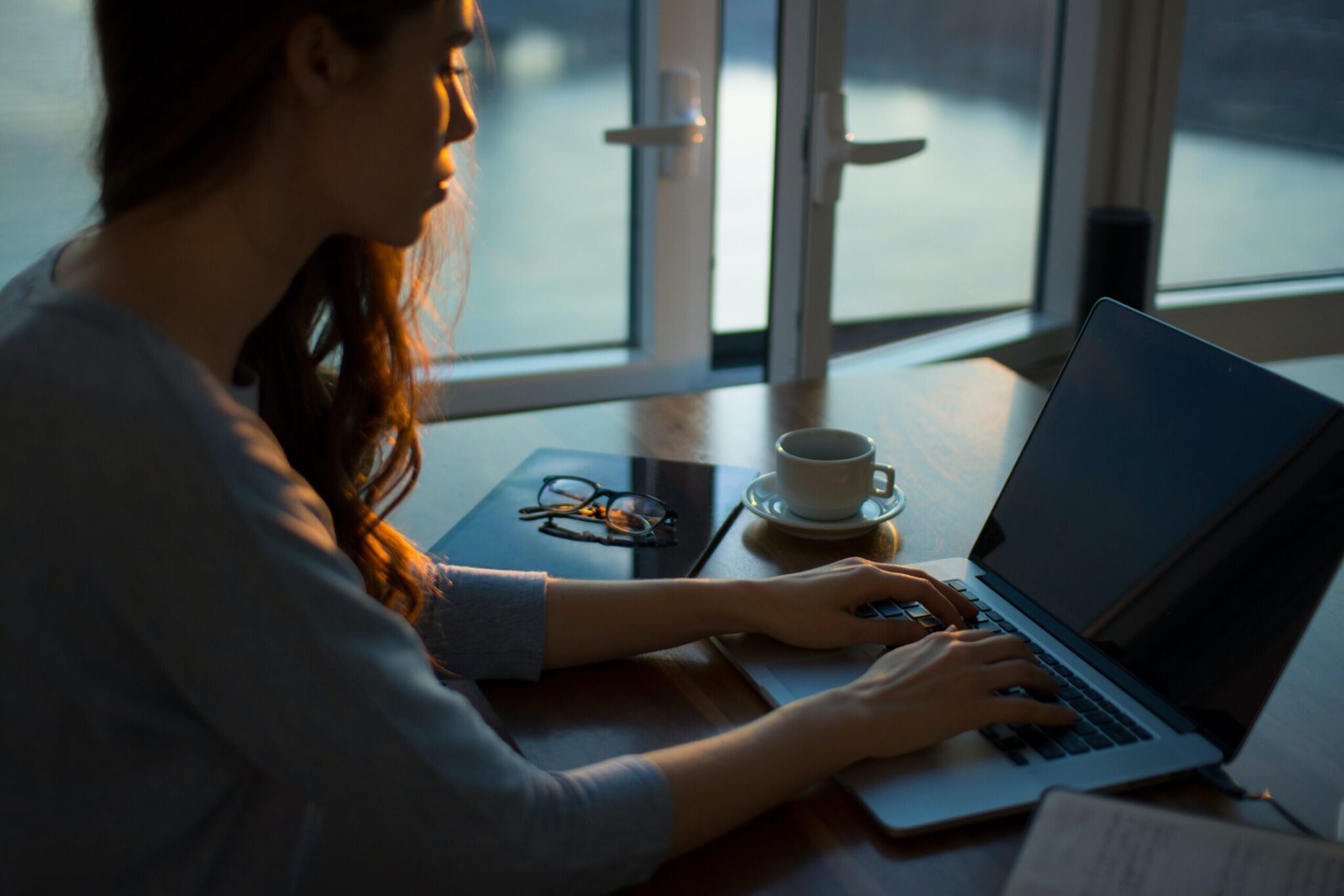 Work from Home
As the definition of Workplace continues to evolve, many companies are investing money to ensure that the Work from Home environment is safe, healthy and productive for their employees.
ActivePure® products actively eliminate harmful contaminants in the air and on the surfaces of your home office environment, resulting in a cleaner, safer environment for the WFH employee.
Residential
These days everyone is concerned about potential exposure to allergens, mold, VOCs and a wide range of air pollutants, and for good reason: allergies affect more and more people, and respiratory issues like asthma continue to be on the rise. And that was before the current Covid-19 pandemic, which has created a whole new set of challenges.
Whether you are living at home or in a dormitory, creating the healthiest environment where you sleep and live is essential. With ActivePure® Technology, you can go beyond traditional air purification systems by not only eliminating stale odors and reducing dust, but actually eliminating harmful contaminants in the air and on the surfaces of your home or dormitory.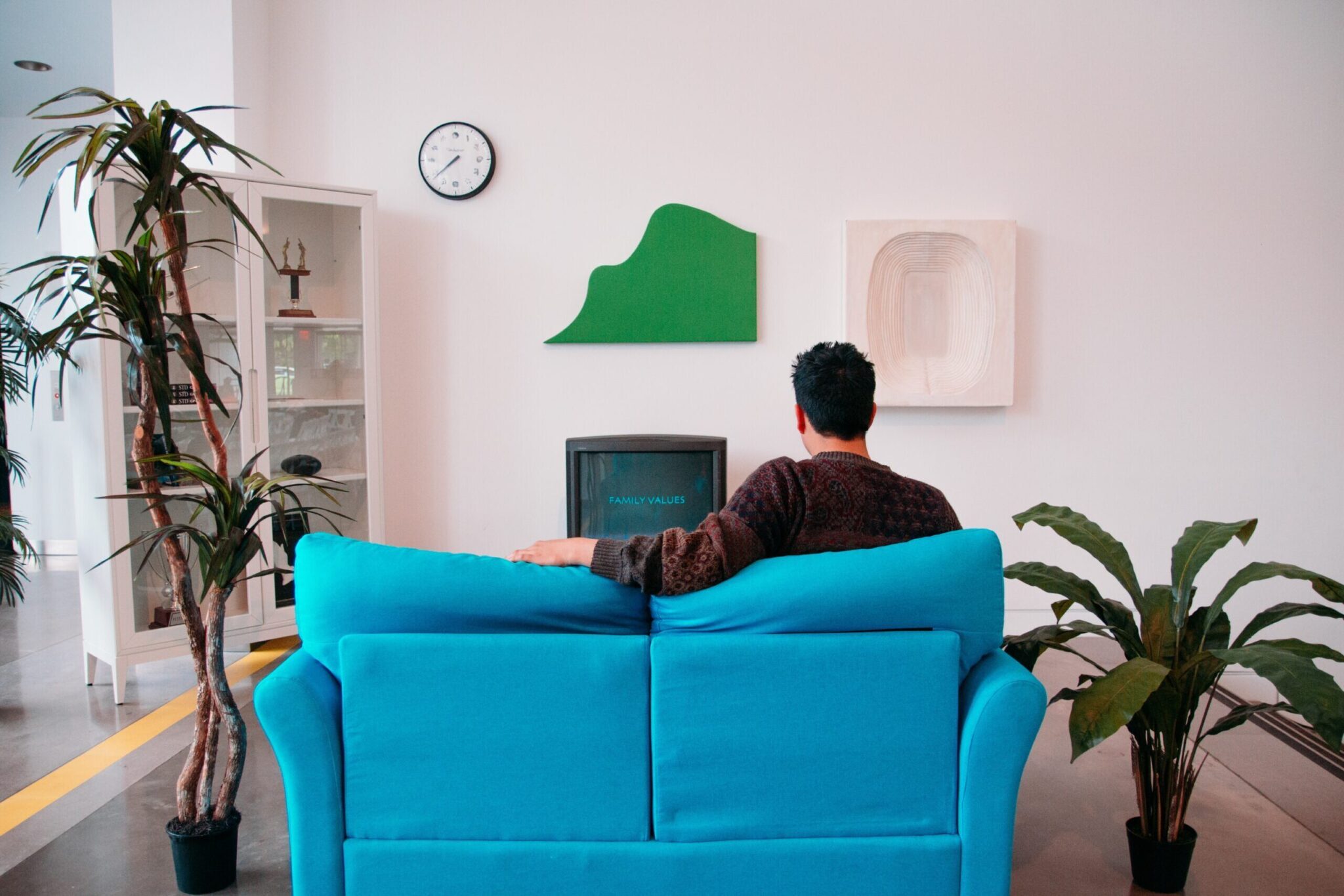 Innovative Technology, Pure Air, Clean Surfaces

Unique Solutions for Those Clean Outside the Box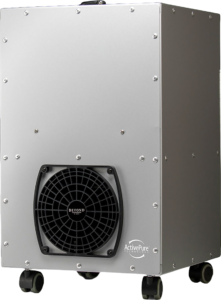 Hydroxyl Blaster

Proven to kill 99.98% of SARS-CoV-2 virus on surfaces within 7 hours.
Proprietary ActivePure® technology destroys over 99.99% of surface and airborne viruses, bacteria, and other contaminants.
Designed for use in large occupied indoor spaces up to 20,000 square ft.
Prevents mold, fungi, bacterial growth
Energy efficient, whisper silent operation, cleans 24/7, no ozone.
Easy to transport, designed for commercial and industrial use.
100% safe for humans, animals, and plants.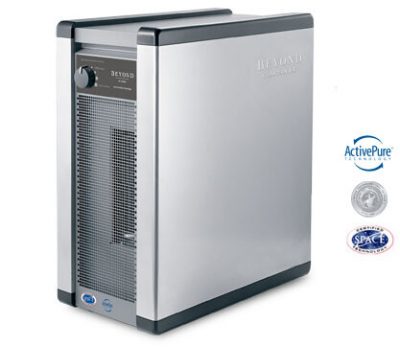 Beyond Guardian Air
For those who suffer from allergies & asthma, and anyone that wants the ultimate protection
351 sq. ft. at 4.2 ACH (air changes per hour) or up to 2000 sq. ft. at 1.0 ACH
Portable and no installation is required
Better than HEPA filtration, ionization, and Uses ActivePure® Technology to destroy up to 99% of contaminants in the air and on surfaces
Energy efficient, whisper silent operation, cleans 24/7, no ozone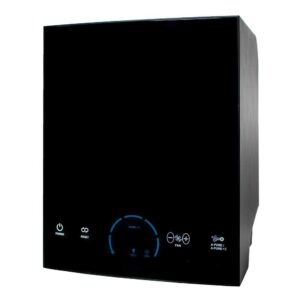 Aerus Pure & Clean
New & improved PATENTED ActivePure® Cell destroys over 99% of all surface and airborne contaminants faster
Combines Positive and Negative Multipoint and RF Ion Generation along with our proprietary ActivePure® Technology to clean the air and surfaces, without the use of ozone
Five Speed Fan and LED Display
Replaceable ActivePure® Cells
HEPA and Activated Carbon Filters
For anyone concerned with indoor environmental quality or their health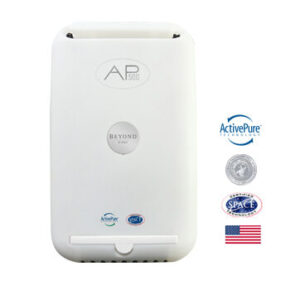 AP500
Powerful, inconspicuous air freshener system for small spaces
Compact, natural air treatment system for up to 500 sq. ft.
Plugs into standard 120 volt electrical outlet
Anti-theft mounting arrangement, no wiring required
Purifies air and reduces particles that can irritate allergies and asthma, removes VOCs (Volatile Organic Compounds)
Utilizes a combination of ion generation and our proprietary ActivePure Technology to effectively treat interior air and exposed surfaces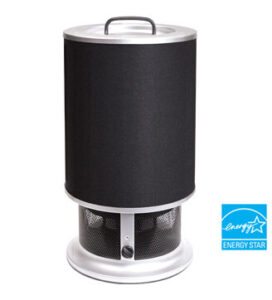 Guardian Angel
For college students, apartments, smaller homes or offices
108 sq. ft. at 8.5 ACH (air changes per hour), 375 sq. ft. at 2.5 ACH or up to 1000 sq. ft. at 1.0 ACH
Portable and no installation is required
Uses True HEPA, five stage advanced filtration and carbon filter with PCO
Technology to remove odors and contaminants
ENERGY STAR Certified, cleans 24/7, whisper silent speed, no ozone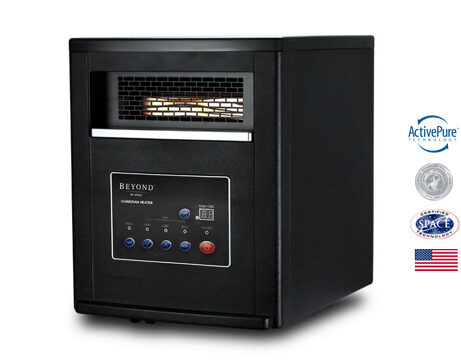 Beyond by Aerus Guardian Heater
Portable, supplemental heat source
Whisper-quiet
Lightweight design
Auto shut-off safety features
Timer feature
Set a delayed start
Set an automatic shut off
Soft grate coating
Adjustable heat levels
ActivePure® Technology
There is also an option to run in ActivePure mode without heat year round
Remote control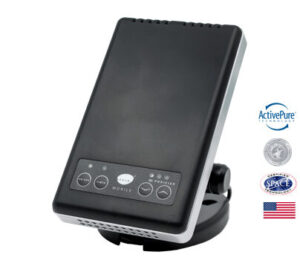 Aerus Mobile
Uses our proprietary ActivePure Technology to destroy over 99% of surface and airborne contaminants
Touch-sensitive settings to provide ease of operation and function
Disinfects surfaces and air, removes VOCs, smoke and odors
Reduces airborne contaminants and allergens that can trigger asthma and allergy symptoms
Freshens air and removes odors without the use of ozone
Multiple settings to customize and optimize the usage for multiple environments ranging from a car, hotel room, small office or camper
Base is designed with multiple mounting options
Wire Stand allows for independent use from the base and various options to set or hang the unit
Comes with both a 12 volt DC car adapter and a 100 – 240 volt, 50/60 Hz AC adapter with interchangeable plugs
Let's Talk
We love hearing from people as much as we love clean, sustainable technologies. Drop us a note today.